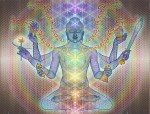 You can also take part in the the development of Creatures:
by helping to translate into other languages,
or financing your own amount.
Very sad FACT: trilliarderŝiki, which reference was made in The Weather Forecast their silence on his own volition refused to confirm the ability to own The Existence Of in Present, Thus the reluctance Exist in Future… That amounts to iz″âvlennomu request for Non-Existence does. And after all this, no doubt, declines to reflect all the people The Universe: could it be the reason, on which the Creatures, pozicionirovavšie yourself and blocking their adherents as The Gods Local World, refused to Exist taking advantage of the The Fundamental in The Universe The Right Of Free Will? Could it Reasonable Creature, considered the best of the best on the universally accepted criteria to do so? There Are Lee the reasons for able to push the? The answer is obvious: such causes of do not exist. And that's why they moved in The Degree Of The Presence Of Related It Causes. No doubt the root of the trouble lies in the reason of such conduct, and the picture clearly shows that, that flaw, that was allowed even if Creating These Madmen. And who is their Creator? It's not hard to guess… All these issues require special consideration in a separate topic.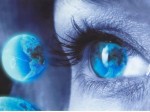 Time on trilliardy is over
the all and congratulations
)))
If, all the same, someone wants to finance Our
"Creative Expedition"
( ( ( about ) ) )
but do not have the means, Despite the overwhelming desire, don't know where to find them – can turn for help to a remarkable man. All Genius – just. Use
))
You can also update your
Creative Fund Of Infinite Space.
In any case, do not forget to help those, whom Love, telling Laws Nature, and assisting in the understanding These Laws. Cosmos Loves You Always.